Regular price
Sale price
$3.75 USD
Unit price
per
Sale
Sold out
Total discount deductions will be displayed at checkout
Our Light Halves and Pieces are made of 20% halves with the balance in large pieces. This size is perfect for snacking, baking and incorporating into meals.
Do you want to order larger quantities?
Nutritional info

Excellent Source of Omega-3s and B Vitamins, Fiber Rich and Low in Carbs 100% Natural Raw Walnuts and Vegan.
Share
View full details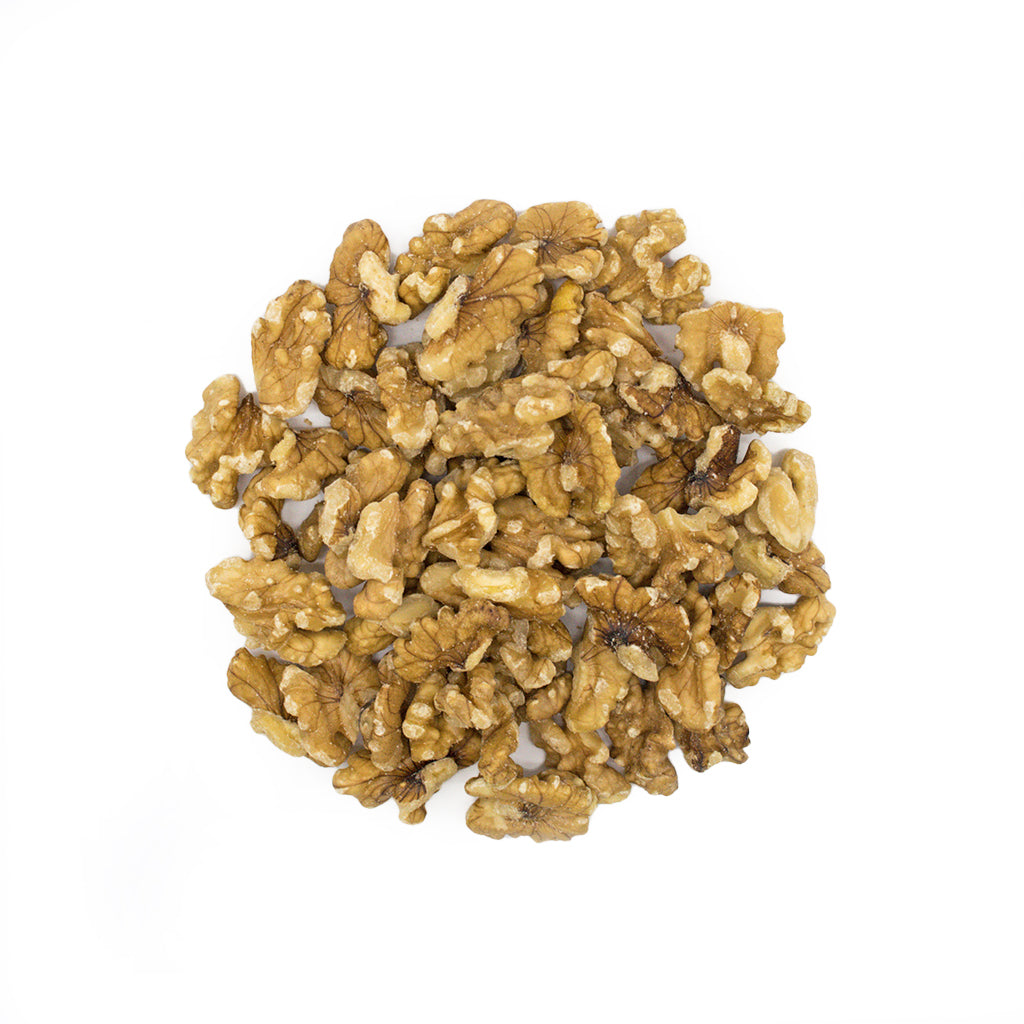 Thanks for being our customer Liz!
Nothing better that fresh walnuts!
Walnuts are a great snack. We eat walnuts daily. As a snack, in our pancakes, or oatmeal! Great healthy food. A fresh walnut is the best!
Excellent
I have never had better walnuts. This is my second order I will continue to order from Crain walnuts.
Hi Gayle, thanks for the positive feedback! We are so happy that you enjoy our walnuts.
The Best Walnuts in the World
I've been buying Crain of California shelled walnuts the past 6 years usually a 20 lb box that I divide up into 1 lb bags and freeze. I eat them almost every day with my oatmeal for breakfast on my salads at lunch and stir fried with veggies at dinner. They are always fresh always flavorful. They sell in smaller 16 oz bags also. I sometimes carry one of those bags with me when I travel. I guess you could call me a Crain Walnut nut!
Hi Robert, I wanted to say thanks so much for being a loyal customer the last 6 years. We here at Crain appreciate you!